Tanya Joseforsky, MA, LPC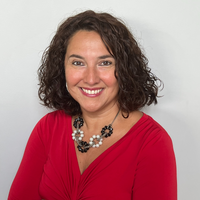 Tanya Joseforsky, MA, LPC
Tanya has worked in the Mental Health Field for over 17 years. She brings her years of experience and training to guide individuals in their mental health journey. She is a bilingual therapist fluent in English and Spanish. As an experienced therapist, Tanya has helped individuals cope with anxiety, depression, grief and loss, parenting, anger management, separation & divorce, trauma, childhood disorders, self-esteem and individuals transitioning through the various stages of life.
Her professional experiences include out-patient therapy, residential treatment facilities, Mental Health Support Services, case management, Treatment Foster Care, Special Needs Adoption, consulting with Head Start & Early Head Start, Social Services, coordinating trainings, supervising direct care staff and serving as a community liaison. As a military spouse of 20 years, she has a passion for working military spouses, service members and their families. Tanya utilizes a variety of clinical techniques including CBT (cognitive behavioral therapy), client-centered and other evidenced-based treatment modalities to best meet the needs of each client.
Tanya enjoys working with clients and direct care staff to empower them to find their answers."The love—both tough and gentle—that the family showered on all of their children was an unofficial education to us kids," Arthur recalls. "From watching that, we learned to treat 'our' adopted brother just like one of us knuckleheaded kids, with no special treatment one way or the other - and he thrived. It's those experiences that stick with you for the rest of your life. Now, I'm actually building on that experience to help as many people as I can through U.S. Care." His mission at U.S. Care is to create the most supportive, inviting, progressive, and effective environment in which caregivers can thrive in supporting and assisting those requiring the highest level of care.
Arthur holds a Bachelor of Science in Engineering in Mechanical Engineering from the University of Pennsylvania and a Master of Business Administration from the Wharton School.