Referring Professionals
U.S. Care Accepts Referrals From Healthcare Professionals to Give Clients the Support They Need
Meeting the Immediate and Long-Term Needs of Our Mutual Clients
At U.S. Care, we offer comprehensive behavioral services that provide our mutual clients with caring and compassionate assistance in overcoming their mental health and substance abuse challenges. Our goal is to help each and every one of the patients that come through our doors improve their lives and reach their personal goals. We are happy to work closely with referring professionals to meet the needs of our clients and provide them with the information that they may need for further treatment and medical care. To make an immediate referral, fill out the form below or contact our Fairfax or Richmond office to learn more.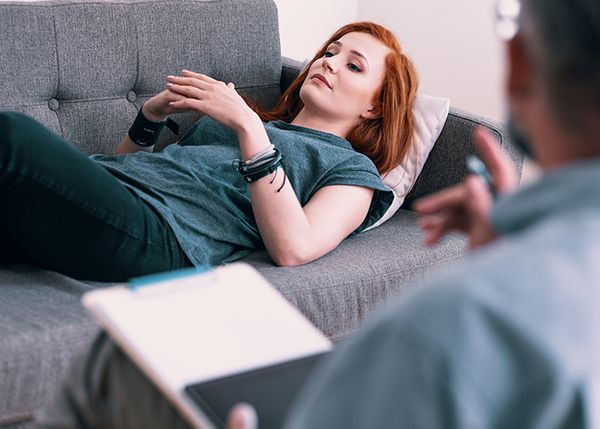 At U.S. Care, We Provide the Following Services:
Behavioral Health Assessments

In-Home Respite

Intensive Family Preservation Services

Intensive In-Home Services

Mental Health Skill-Building Services

Mentoring

Supervised Visitation
What to Expect
When you choose to refer a patient to U.S. Care for our behavioral health services, you can expect an unprecedented level of professionalism and care. At U.S. Care, we are committed to providing the following:
Well-qualified and well-trained staff to serve the needs of your referred clients
Same-day or next-day turnaround from referral to attempted first contact with clients
Timely client progress reports
To make a referral, fill out one of the forms below and we'll contact you to get started. Be sure to download our Release of Information Authorization form for every referral you send to U.S. Care.
As we focus on the individual needs of our clients, we are able to conduct in-home sessions or therapy appointments in order to establish trust and build rapport. Our goal is to help each and every one of our patients achieve and maintain stability. Through your referral, our mutual patients can get the support they need to reach their goals and live a better life.
Contact U.S. Care in Fairfax or Richmond Today
Are you a healthcare professional looking for behavioral health services for your patients? Choose the team of licensed mental health professionals at U.S. Care. With our wide range of services available and the care that we provide to our patients, you can get the help and support you need to offer our mutual clients the best care possible. We're here to help. Get in touch with us today.
General Questions
For general questions, please fill out the "Contact Us Today" information below or call us at 888-978-3801 and press 0.