About U.S. Care Behavioral Health
We'll Help You Lead a Fulfilling and Meaningful Life
Delivering Evidence-Based Behavioral Health Services
By focusing on your individual needs, our highly-qualified staff conducts regular, in-home sessions or holds outpatient therapy appointments during which we establish your trust and build rapport with you, helping you along your journey. At U.S. Care Behavioral Health, our personalized counseling and other services help you achieve and maintain stability, reach your goals, and lead a fulfilling and productive life. Our services are designed to address each client's unique needs and provide the right tools to leverage existing strengths and abilities in order to achieve success in life. To learn more about what we do or to request behavioral health services, get in touch with us today.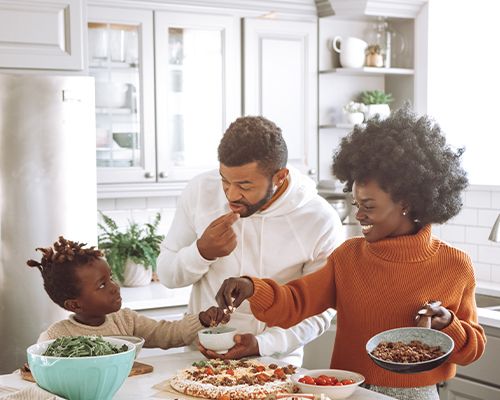 At U.S. Care Behavioral Health, Our Mission is to:
Enhance your ability to live a healthy and productive life
Reunite families in a safe and healthy way
Help you reach your goals
Support your strengths and encourage independent living
Help you achieve lasting success
In-home and community-based services designed to help families develop the skills necessary to remain together. Learn More.
We offer two distinct services to support reunification and/or familial contact while maintaining the safety of children and youth. Learn More.
Mentoring matches school-age children and teenagers with trained adults to provide a one-on-one relationship with a positive role model, decrease isolation, improve social skills, and provide academic supervision (if needed). Learn More.
Partnering With Referring Professionals
Are you a healthcare professional looking to give your client the support they need? At U.S. Care Behavioral Health, we accept referrals from professionals like you in order to give mutual clients the care they deserve. To make a referral, get in touch with us today or fill out the form found on the page below.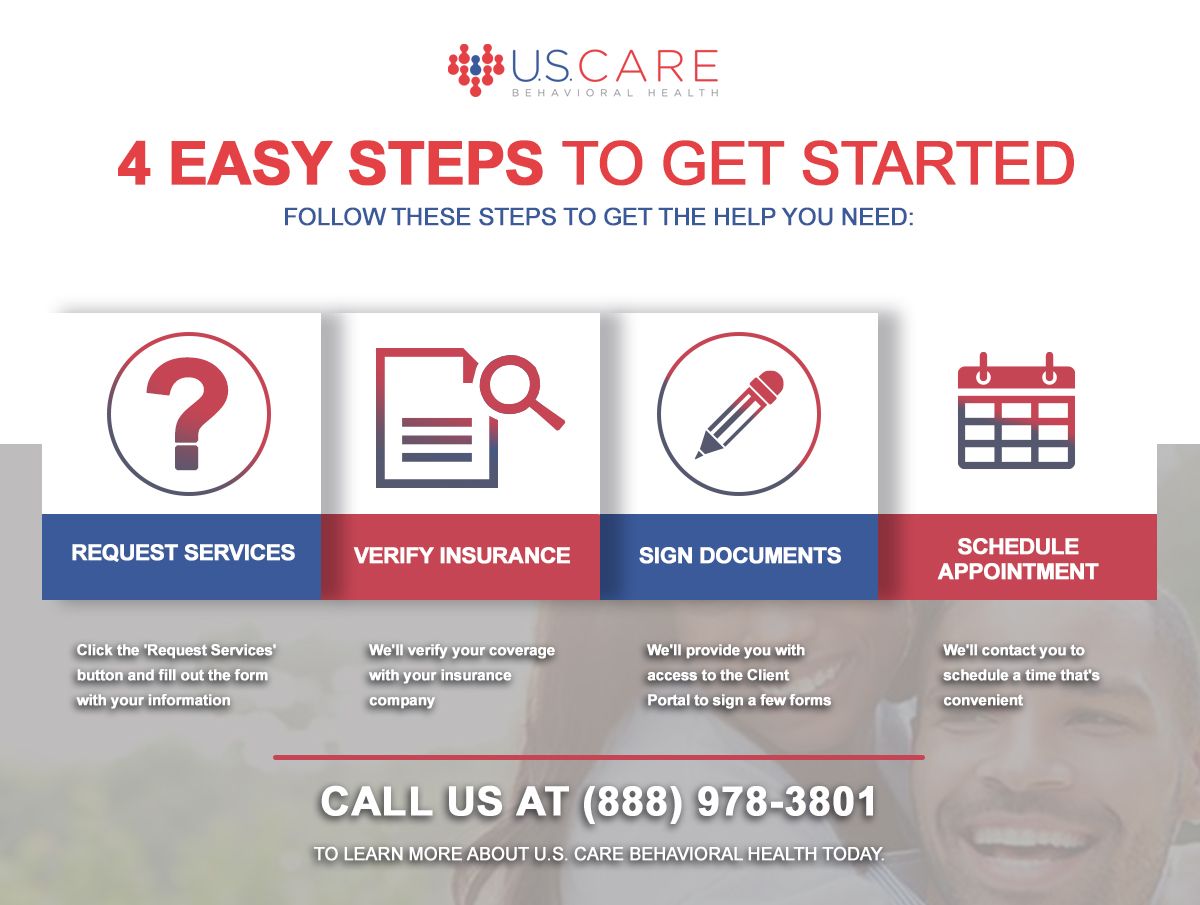 Talk to a Behavioral Health Professional Today
Are you ready to start living a healthier, more meaningful life? Do you know someone who could benefit from our behavioral health services? Get in touch with us at U.S. Care Behavioral Health in Fairfax or Richmond to talk with a staff member about requesting our services today. We're ready to give you the help and support that you need to live a fulfilling and productive life.
General Questions
For general questions, please fill out the "Contact Us Today" information below or call us at 888-978-3801 and press 0.