Therapeutic and Monitored Supervised Visitation
U.S. Care Behavioral Health Supports the Safe Reunification of Families
Two distinct services to safely reunite families.
At U.S. Care Behavioral Health, we take unifying families very seriously. Our Supervised Visit - Monitored service provides monitors to observe the interactions between parents and their children. Additionally, our Supervised Visit - Therapeutic service offers coaching to parents in order to learn more about proper parenting skills, effective communication, behavior management, and more. These services are provided for families that are involved in the child welfare system in order to reunite families while maintaining the safety of the children. To learn more or to talk to one of our licensed professionals, contact U.S. Care Behavioral Health in Fairfax or Richmond today.
Skills Learned Through Therapeutic Supervised Visitation
Effective Communication
Proper Parenting
Behavior Management
Activities to Promote Bonding
Socialization
Positive Engagement
Meet With a Professional on a Weekly Basis
Our Supervised Visitation services can be provided between one to three times per week for approximately two hours per session. These services can be requested and/or authorized by the family and their case manager from the Department of Family Services if covered by the Children Services Act Funding. All sessions can be provided in our Fairfax or Richmond office. Eligibility for these services is determined by the family's case manager. To learn more, get in touch with our behavioral health specialists at U.S. Care Behavioral Health today.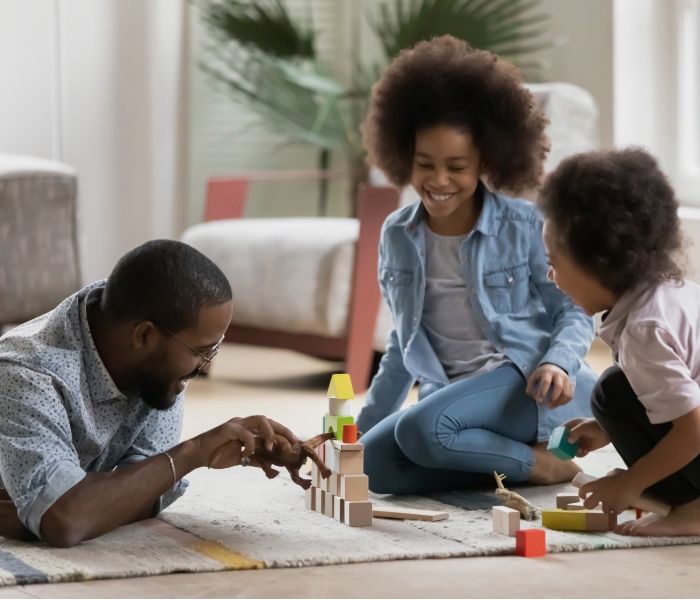 Reuniting Families in a Safe and Healthy Way
Our team at U.S. Care Behavioral Health is committed to helping parents and their children reunite in safe and healthy ways through our Therapeutic and Monitored Supervised Visitation services. If you or someone you know could benefit from these services, contact our Fairfax or Richmond office today to find out how we can help.
Speak With a Professional Today
There's no better time to get the help you need to bring your family together. To request our Supervised Visitation service, talk to your family case manager or get in touch with one of our licensed professionals at U.S. Care Behavioral Health today.
General Questions
For general questions, please fill out the "Contact Us Today" information below or call us at 888-978-3801 and press 0.