Mental Health Services
Professional Behavioral Health Services from U.S. Care in Fairfax and Richmond
Goal-Directed Independence Training and Development
Our Mental Health Skill-Building Service (MHSS) at U.S. Care is a goal-directed training that enables adult individuals that have significant psychiatric functional limitations to achieve and maintain community stability and independence. These services, while not therapy, are offered in an appropriate and non-restrictive environment. To learn more about how MHSS can help adults at least 18 years old with these limitations, contact U.S. Care in Fairfax or Richmond today.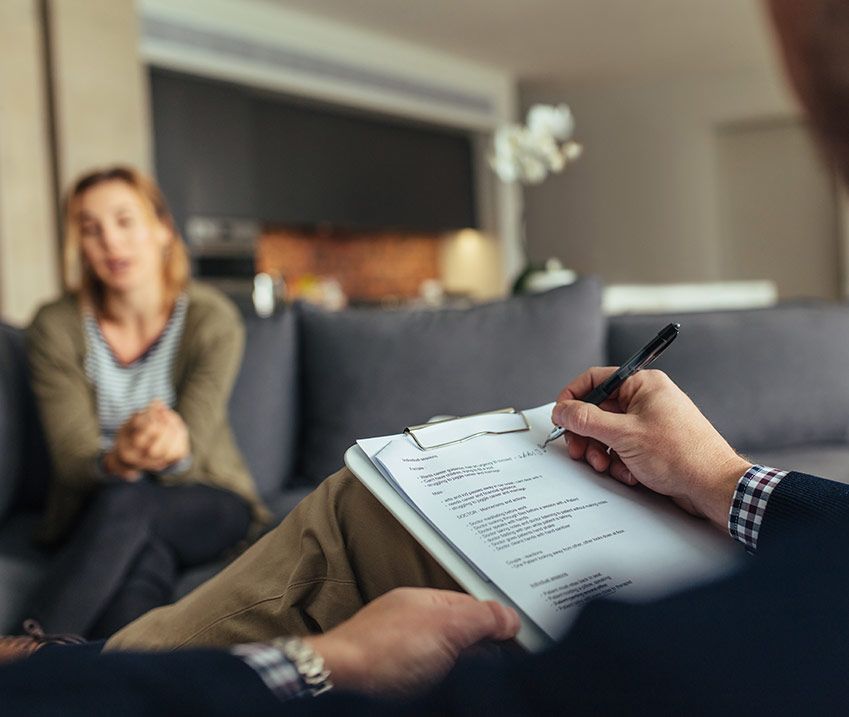 MHSS Service Eligibility Requirements:
At least 18 years old
Has a primary diagnosis of Schizophrenia or other psychotic disorders, Major Depressive Disorder, or Bipolar Disorder I or II
Requires individualized training in acquiring basic living skills
Has had a prescription for anti-psychotic, mood-stabilizing, or antidepressant medications within the past 12 months
Has a history of any of the following:
Psychiatric hospitalization
Residential crisis stabilization
Intensive Community Treatment (ICT)
Program of Assertive Community Treatment (PACT) Services
Placement in a psychiatric residential treatment facility (RTC Level C)
TDO evaluation because of decompensation related to serious mental illness
Reclaim Independence in a Safe Learning Environment
Our staff of qualified and licensed mental health professionals at U.S. Care in Fairfax and Richmond provide Mental Health Skill-Building Services in client's homes or mutually agreed upon locations to ensure a safe and comfortable environment. For clients that have previously been in mental health facilities and suffer from severe mental health issues, we help teach some basic life skills such as cleaning, hygiene, finances, coping skills, anger management, and more. Get in touch with us at U.S. Care today to learn more or to get started.
MHSS Exclusions:
Individuals that are actively suicidal and require 24-hour supervision.

Individuals that are assaultive and require 24-hour supervision.

Individuals whose cognitive function is severely impaired, resulting in behavioral management problems.

Severely impulsive individuals in self-destructive but not life-threatening ways.

Individuals that are severely impulsive in other destructive ways.

Individuals in a psychotic state that require inpatient hospitalization and medical stabilization.

Individuals that are not independent when it comes to basic self-care, IE eating, using the bathroom, and safety, or are not able to communicate basic needs.

Individuals that cannot self-administer medications.

Individuals with tuberculosis in a communicable form, in need of nursing care, or are bedfast.
Get in Touch With The Professionals at U.S. Care Today
For one to 15 hours per week and over a period of six months, our team of mental health professionals will meet with clients in their home or another safe environment to help build their independence and life skills. Our MHSS may be reauthorized for additional 3-month periods when needed. Get in touch with us at U.S. Care in Fairfax or Richmond to learn more about how we can help, our eligibility requirements and exclusions, and all of our additional behavioral health services that we offer.
General Questions
For general questions, please fill out the "Contact Us Today" information below or call us at 888-978-3801 and press 0.