DUI/DWI Services
Get court-related Driving Under the Influence (DUI) and Driving While Impaired (DWI) services in Fairfax and Richmond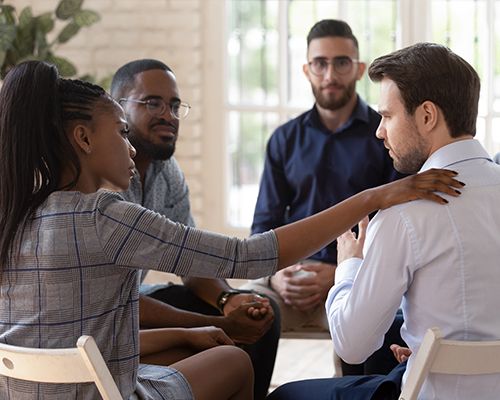 Fairfax & Richmond DUI/DWI Courses
Driving Under the Influence (DUI) and Driving While Impaired (DWI) are serious convictions. If you or a loved one have been convicted of one or multiple drug and/or alcohol traffic offenses, then chances are you may need to attend courses as part of your court order. Here at U.S. Care, we provide court-related DUI/DWI courses in the Fairfax and Richmond areas. Whether it's your first offense or you have multiple, our courses are designed to help you fill any court orders and get back on your feet. Let our experts help you with some of our top-rated DUI/DWI classes. Keep scrolling to learn more about our DUI/DWI classes, or contact U.S. Care to answer any questions you may have.
DUI/DWI Level II
Our DUI/DWI Level II class is made for those who have been convicted of multiple alcohol and/or drug related traffic incidents. This class will typically meet court-ordered requirements for those with repeat DUI/DWI convictions. In this course, we'll cover topics such as what is drug and alcohol disorder, what is addiction, health issues of drug and alcohol usage, support services, relapse prevention, coping skills, and more.
If you, a family member, or a loved one requires DUI/DWI courses in Fairfax or Richmond, then the professionals here at U.S. Care are ready to help you. Contact us to learn more and to request your DUI/DWI services today!
General Questions
For general questions, please fill out the "Contact Us Today" information below or call us at 888-978-3801 and press 0.