DUI/DWI Services
Get court-related, in-depth Driving Under the Influence (DUI) and Driving While Impaired (DWI) services in Northern & Central Virginia
At U.S. Care Behavioral Health, we are passionate about providing individualized support to individuals in Northern and Central Virginia who are struggling with alcohol. Our services are designed to enhance patients' abilities to live healthy, productive lives and avoid the penalties associated with DUI and DWI charges. Working in conjunction with the Virginia police to protect both the community and the individual, our DUI/DWI behavioral health services are designed to reduce the number of impaired driver crashes on our local roads. Learn more about how our mental health counselors can help you and contact us today with any questions!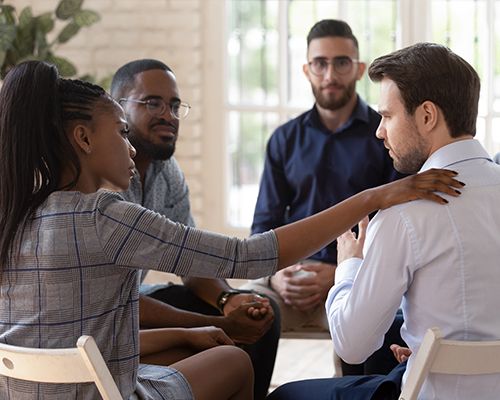 OUR VIRGINIA ALCOHOL SAFETY ACTION PROGRAM (VASAP) INVOLVEMENT
Both DUI and DWI charges are serious convictions, no matter where they occur in the state of Virginia. If you or a loved one is facing legal trouble due to one or multiple drug and/or alcohol traffic offenses, our U.S. Care Behavioral Health services can help.
Our Virginia Alcohol Safety Action Program (VASAP) is designed to provide local behavioral health services to offenders who are stopped by police and patients who are in court for DUI and DWI charges and have an alternative to jail sentences or other similar penalties.
Choosing to participate in the VASAP program provides access to the American Society of Addiction Medicine (ASAM) assessment from U.S. Care Behavioral Health. The result of this assessment allows perpetrators of a DUI or DWI to undergo individual and personalized mental health counselor treatment and behavioral health services from our organization.
Centered around education and self-improvement, our courses are designed to help you fill any court orders and get back on your feet. Let our experts help you with some of our top-rated DUI/DWI classes and learn more about this educational program below!
INSIDE OUR TREATMENT EDUCATION BEHAVIORAL HEALTH CLASSES
U.S. Care Behavioral Health is here to help residents of Virginia reach their goals and avoid compounding legal trouble.Our DUI and DWI classes are designed to be a four-week, eight-hour program.
Our mission with these behavioral health services is to explore a patient's high-risk, substance-related behavior. Our goal as an organization is to help reduce the number of alcohol and drug-related offenses on our state roads through education and intervention from licensed mental health counselors.
Whether you or a loved one is a first-time offender or has repeat DUI/DWI convictions, our mental health counselors and behavioral health service professionals are ready to help. Outside of our involvement with the VASAP program, we provide other individualized services to our community members.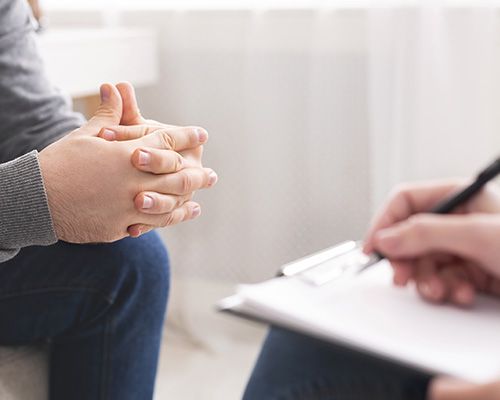 INDIVIDUALIZED SERVICES FOR DUI/DWI PREVENTION
Outside of police or court settings, U.S. Care Behavioral Health provides outpatient therapy services and behavioral health assessments to the community. After contacting us with your concerns, our licensed, compassionate staff members will provide a clinical assessment to discover how to best work through the challenges you face. From there we'll assist in curating an effective treatment plan to combat future DUI or DWI offenses and work through addiction.
Our DUI or DWI classes are focused on meeting court-ordered requirements and to cover different aspects of drug and alcohol disorders. Our mental health counselors work with patients to understand what addiction is, possible health issues that can result from alcohol and drug use, and what support services and relapse prevention resources are available. Trust our education to help incorporate healthy coping skills into your daily life!
TAKE ADVANTAGE OF OUR DUI/DWI SERVICES IN VIRGINIA
If you, a family member, or a loved one requires DUI/DWI education or treatment in Fairfax or Richmond, then the professionals here in the U.S. Care are ready to help you. Contact us to learn more!
General Questions
For general questions, please fill out the "Contact Us Today" information below or call us at 888-978-3801 and press 0.