Rebecca Cornell, MA, LSATP, CSAC, LCADC, CFAS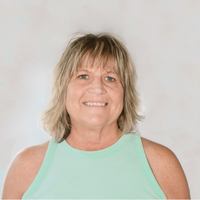 Rebecca Cornell, MA, LSATP, CSAC, LCADC, CFAS
Rebecca has been successful in building her career through intensive search in assessing the needs of various populations by designing numerous programs in the mental health sector: criminal justice, substance use disorder and mental health fields with positive and rewarding outcomes. She has worked in the field for over 30 years in the challenges of Domestic Violence, Substance Use, Elderly, Dual -Diagnosis, Vocational Rehabilitation, HIV/AIDS Criminal Offenders (juvenile and adult) through not only treatment aspects of an individual, but through law enforcement.
During her career, she has been thoroughly challenged and trained on all aspects of the Substance Use Disorder population and for Drug Enforcement and Treatment. She has been noted for developing the first Mental Health Case Management Program for the State of Kentucky in 1985 and created the very first Dual Diagnosis Treatment Program for the Federal Bureau of Prisons in 1995. Rebecca took her expertise to the streets of St. Louis and surrounding areas for special projects for the Federal Government Drug Enforcement where she was able to expand her efforts on addressing both realms of Substance Abuse. For 15 years, as she worked full-time in counseling in her private practice, Positive Directions, LLC, she taught at various colleges in Kentucky and Virginia in the Criminal Justice Science and Sociology Departments to encourage individuals to embrace the field of Social Services Counseling and Law Enforcement.
Rebecca received her Bachelor of Science Degree from Marshall University in Corrections and her Master's Degree in Sociology with her specialization in Criminology from Morehead State University. She has several post graduate hours she hopes to put toward completion of a PhD in Forensics of Psychology in the near future.
She is a Licensed Substance Abuse Treatment Practitioner and a Certified Substance Abuse Counselor in Virginia, a Licensed Clinical Alcohol and Drug Counselor and a certified Clinical Services Supervisor in Kentucky, and she's trained as a Virtual Tour Trainer for Dementia and Alzheimer patients. She also has been a Certified Forensic Addictions Specialist with the National Association of Forensic Counselor since 2004.