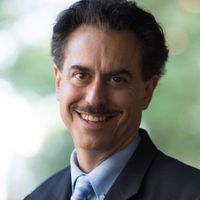 Dr. Sam Bauman, PhD, LPC
CLINICIAN
Sam's leadership at U.S. Care is informed by his thirty years of experience managing juvenile justice, mental health, and human service agencies. During his career, he has developed and implemented wraparound programs for youth and family services, school-based behavioral health services, primary prevention family strengthening services, rehabilitation services, domestic violence treatment, homeless case management, crisis intervention, jail-based substance abuse treatment, and dual diagnosis services.
Presently, he works in the areas of clinical assessment, consultation, treatment planning, training, and technical assistance at U.S. Care. Sam has extensive experience as a trainer and has designed and conducted workshops on trauma informed care, strengths-based family services, motivational interviewing, crisis intervention, human sex trafficking, multi-cultural awareness, burnout prevention, logical consequences, listening and counseling skills, values clarification, suicide prevention, group dynamics, assessment and treatment of domestic violence, habits of effective people, and employee motivation. Early on, Sam studied the effects of coordinated community mental health as well as resources and stress associated with raising a child with a disability. His interest in behavioral health started at an early age because he grew up in a family that successfully managed disabilities for four generations. Sam is a Licensed Professional Counselor (LPC).
He holds a Bachelor of Science in Health Counseling, a Master of Arts in Community Counseling, and a PhD in Counseling and Personnel Services from the University of Maryland at College Park.