Our team is committed to providing you with personalized, compassionate behavioral services to help you improve your life now and in the future.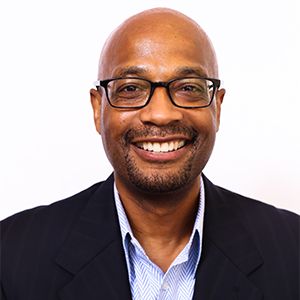 Arthur Coleman, BSE, MBA FOUNDER AND CEO
Arthur, with over 25 years of corporate and entrepreneurial experience, entered the arena of social entrepreneurship and behavioral health as a result of experiences during his childhood. His initial meaningful exposure to people with mental health needs came when he volunteered at the Special Olympics while a teenager. He also learned from childhood interactions with his best friend's adopted brother, who had intellectual and developmental disabilities, how love and support can prepare anyone to succeed in life.
"The love—both tough and gentle—that the family showered on all of their children was an unofficial education to us kids," Arthur recalls. "From watching that, we learned to treat 'our' adopted brother just like one of us knuckleheaded kids, with no special treatment one way or the other - and he thrived. It's those experiences that stick with you for the rest of your life. Now, I'm actually building on that experience to help as many people as I can through U.S. Care." His mission at U.S. Care is to create the most supportive, inviting, progressive, and effective environment in which caregivers can thrive in supporting and assisting those requiring the highest level of care.
Arthur holds a Bachelor of Science in Engineering in Mechanical Engineering from the University of Pennsylvania and a Master of Business Administration from the Wharton School.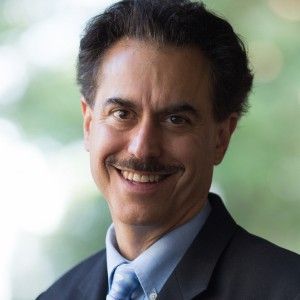 Dr. Sam Bauman, PhD, LPC CLINICIAN
Sam's leadership at U.S. Care is informed by his thirty years of experience managing juvenile justice, mental health, and human service agencies. During his career, he has developed and implemented wraparound programs for youth and family services, school-based behavioral health services, primary prevention family strengthening services, rehabilitation services, domestic violence treatment, homeless case management, crisis intervention, jail-based substance abuse treatment, and dual diagnosis services.
Presently, he works in the areas of clinical assessment, consultation, treatment planning, training, and technical assistance at U.S. Care. Sam has extensive experience as a trainer and has designed and conducted workshops on trauma informed care, strengths-based family services, motivational interviewing, crisis intervention, human sex trafficking, multi-cultural awareness, burnout prevention, logical consequences, listening and counseling skills, values clarification, suicide prevention, group dynamics, assessment and treatment of domestic violence, habits of effective people, and employee motivation. Early on, Sam studied the effects of coordinated community mental health as well as resources and stress associated with raising a child with a disability. His interest in behavioral health started at an early age because he grew up in a family that successfully managed disabilities for four generations. Sam is a Licensed Professional Counselor (LPC).
He holds a Bachelor of Science in Health Counseling, a Master of Arts in Community Counseling, and a PhD in Counseling and Personnel Services from the University of Maryland at College Park.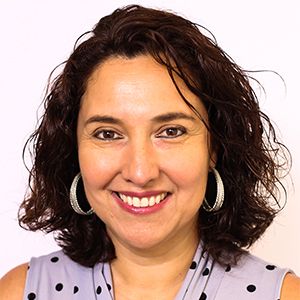 Tanya Joseforsky, MA, LPC CLINICIAN
Tanya has worked in the Mental Health Field for over 17 years. She brings her years of experience and training to guide individuals in their mental health journey. She is a bilingual therapist fluent in English and Spanish. As an experienced therapist, Tanya has helped individuals cope with anxiety, depression, grief and loss, parenting, anger management, separation & divorce, trauma, childhood disorders, self-esteem and individuals transitioning through the various stages of life.
Her professional experiences include out-patient therapy, residential treatment facilities, Mental Health Support Services, case management, Treatment Foster Care, Special Needs Adoption, consulting with Head Start & Early Head Start, Social Services, coordinating trainings, supervising direct care staff and serving as a community liaison. As a military spouse of 20 years, she has a passion for working military spouses, service members and their families. Tanya utilizes a variety of clinical techniques including CBT (cognitive behavioral therapy), client-centered and other evidenced-based treatment modalities to best meet the needs of each client.
Tanya enjoys working with clients and direct care staff to empower them to find their answers.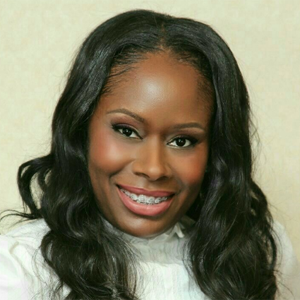 Demeka McCleave, BS
Demeka's compassionate spirit working in the field of behavioral health for eight years serving children, adolescents, teens and adults with behavioral issues and mental illness has always been a passion. With such expertise as an Intensive In-Home Counselor and Mental Health Skill Building Counselor allows her to educate and facilitate practical knowledge incorporating clinical interventions to help manage mental health concerns for individuals and families.
Demeka's passion driven work ethic has made her successful at managing behaviors, revitalizing skill mobility and connecting with community based organizations and stakeholders in the community.
Demeka has earned a BS degree in Sociology from Virginia Commonwealth University, MDiv degree from Virginia Union University School of Theology and is currently pursuing a PhD in Human Behavior at Capella University.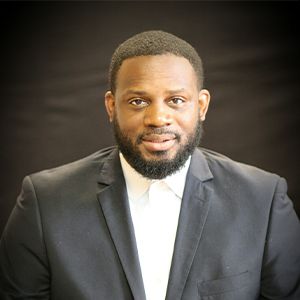 Jonathan Nicholson, BA
Jonathan Nicholson is passionate about the clients that he serves and works tirelessly to establish therapeutic rapport and trust through the implementation of creative strategies and techniques. Clients and Colleagues alike have long lauded his optimism with the client and "customer service" approach to treatment. His client centered strategies to treatment have proven to be beneficial to the progress of the population he serves.
His extensive background in therapeutic day treatment, Mental Heath Skill Building, and Intensive In-Home Services has afforded him the opportunity to connect with various client bases and impact positive change and results in clients throughout the city of Richmond for over 10 years. Jonathan appreciates being an integral part of the process that is responsible for improvement of the overall quality of life for the client.
Jonathan holds a Bachelors of Arts in Psychology from Saint Augustine's College in Raleigh, NC.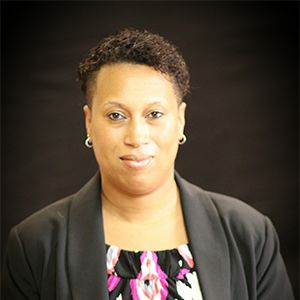 Tamica Powell, LPN OPERATIONS MANAGER
Tamica has a varied professional background, with over 20 years of experience in the customer service, administrative, and medical fields. The positions she has held include Lead Nurse, Lead Pharmacy Technician, Newborn Intensive Care Unit Secretary, and Legal Secretary. Tamica's professional experience working as a Lead Nurse for Alzheimer's/Dementia patients provided her with first-hand experience dealing with mental health challenges.
She has a passion to work with people to change lives and make a difference, and has chosen to work with clients facing mental health challenges.
Tamica completed the nursing program at Medical Careers Institute and was inducted into the National Technical Honor Society. She attended business school, earning academic and personal achievement awards and was honored to be a guest speaker at her graduation. Tamica has completed a Master class for Business Management and will soon pursue a degree in Business Management.